Truth Be Told
Special Offer! Buy now and get free shipping on TRUTH BE TOLD!
TRUTH BE TOLD follows in the tradition of WHEN MINERS MARCH and DEAD RINGERS in telling the history of West Virginia's miners in boldly uncensored fashion. TRUTH BE TOLD offers new documentation of the infamous Esau scrip used by coal companies to force sexual servitude upon women in the New River region coal camps. Similar practices elsewhere are also documented. TRUTH BE TOLD expands upon Bonnie Stewart's groundbreaking work on the Farmington No. 9 explosions. The disaster was anything but an "accident"! Read the federal mine inspector's smoking gun memo for yourself! A closing chapter by editor and sociologist Wess Harris offers a theoretical framework to suggest readers view our history through fresh lenses..... Combining readability and relevance, this anthology by some of Appalachia's leading scholars is suitable for high school and beyond.
Buy
Wild Hog in the Woods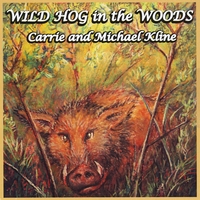 Wrap up in some of the oldest songs in the English language along with modern country love duets, a cappella ballads and ditties, coal mining cries, an original talking blues, and musical portraits of the country church with its worn benches and digging ginseng with Granny, walking the mountainside with her stick.
Buy
Download
I Believe in Angels Singing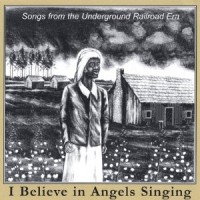 I Believe in Angels Singing is an anthology of twenty-five songs remembered from the era of the Underground Railroad, recorded at homes and churches in eastern Ohio and at the Augusta Heritage Center at Davis & Elkins College during the spring and summer of 1996. Partial support for field recording came from the Ohio River Border Initiative, a joint project of the Ohio Arts Council, the West Virginia Commission on the Arts and the National Endowment for the Arts.
Buy