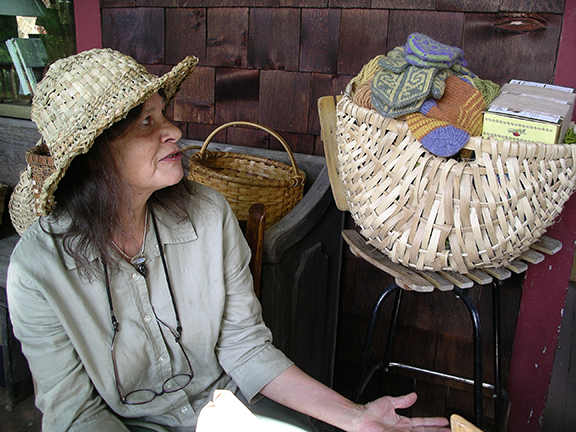 Concord Free Public Library
Talking Across the Lines has been contracting with this famous Massachusetts institution since 2008 to conduct interviews regarding changes to the built and social environment in the Town of Concord, Massachusetts. Interview themes have spanned from Transcendentalism, to the Revolutionary War, to issues of land use and development, along with the evolution of community relations and alternative modes of learning in this pivotal New England town. Transcripts, photos and audio are all available at The Concord Free Public Library.
Staunton-Parkersburg Turnpike Audio History Project
Imagine interpreting a community's history through its own narratives and music. Talking Across the Lines contracted with The Staunton-Parkersburg Turnpike Alliance to complete seven audio history CDs highlighting life along the Turnpike from Native American life to the Revolutionary and Civil Wars, gristmills and waterways, slavery and the Underground Railroad, coal mining, timbering and the oil and gas boom, as well as family and community life. The history is told through the voices of old timers in oral histories, and filled out with plenty of local music. The Staunton-Parkersburg Turnpike National Scenic Byway follows this historic route across West Virginia.
Carrie and Michael Kline are Talking Across the Lines, a folklife documentary consulting and production firm. The Klines created the 7-CD set of oral history, local music, and ambient natural sounds that bring the old Turnpike back to life in story and song as the Staunton-Parkersburg Turnpike Audio History Project.
Underground Railroad, Heritage Music, Cherokee Culture, Coalfield Ethnic Life, Chesapeake Bay
Michael and Carrie Kline have worked extensively in West Virginia and Ohio where they produced recordings on the Underground Railroad and local heritage music, with Cherokees in North Carolina, in Pennsylvania and in Southern Maryland's Chesapeake region where they produced a fast-paced documentary, Born and Raised in Tobacco Fields, and a two-volume series of CDs featuring African American sacred music.
Wheeling National Heritage Area and Wheeling Spoken History Project
Wheeling, West Virginia, is located sixty miles southwest of Pittsburgh on the Ohio River, just north of the Mason-Dixon Line. The most ethnically diverse city in West Virginia, Wheeling's history is embedded with the rich intermingling and conflicts of race, class and ethnicity which characterize most American industrial cities.
Once a steel mill town home to many industries, the city now showcases its past through the Wheeling National Heritage Area. In April 1994, the National Park Service and local citizens hired Carrie and Michael Nobel Kline to launch The Wheeling Spoken History Project. By the end of July 1994, The Wheeling News-Register had agreed to publish what evolved into a 32-part series entitled, "Wheeling's Spoken History," based on transcripts of the Klines' renderings of their 163 life story interviews along with historical photos.
The Spoken History Project also had an opportunity to work with local interns and to create a series of audio landscapes to accompany museum exhibits, as well as a 22-part series of radio programs for commercial broadcast on Top 40 country radio, WWVA, all produced by interweaving portions of different people's life story interviews across thematic lines and mixing in relevant music.
Through The Spoken History Project local citizens became involved in assessing their common past and planning their future. Some of the materials from the Wheeling Spoken History Project are archived in the Ohio County Library in Wheeling, WV. The rest are housed at Berea College.
U.S. Army Corps of Engineers, Huntington District, Historical Update
From 1996-1998, under contract with the U.S. Army Corps of Engineers, Huntington District, Michael and Carrie Kline conducted 60 oral historical interviews with Corps employees, retirees and those affected by Corps projects. They produced a ninety-minute historical audio tape entitled "Working A Square Watch" to commemorate the 75th anniversary of the Huntington District.
In addition, the Klines produced a full-length manuscript comprised of transcribed and interwoven portions of the interviews. In Their Own Words is written as a conversation amongst those involved with the Huntington District of the Army Corps from the 1960s through the mid-1990s.